When I bought my Transporter I was quickly surprised by the terrific noise of the buzzer of death!
The previous owner told me that his mechanic checked the oil pressure and confirmed all was ok.
But reality is… my VW Transporter T3 oil pressure problem was to be more seriously investigated.
First, check the two senders on the engine.
They are cheap parts so it's a good idea to replace them.
There is a .3 bars sender on the left side of the engine between the pushrods. It monitors the oil pressure below 2000rpm (at idle).
The other sender is located at the back of the engine and it monitors the oil pressure over 2000rpm.

I bought a cheap pressure tester on ebay that looks like this: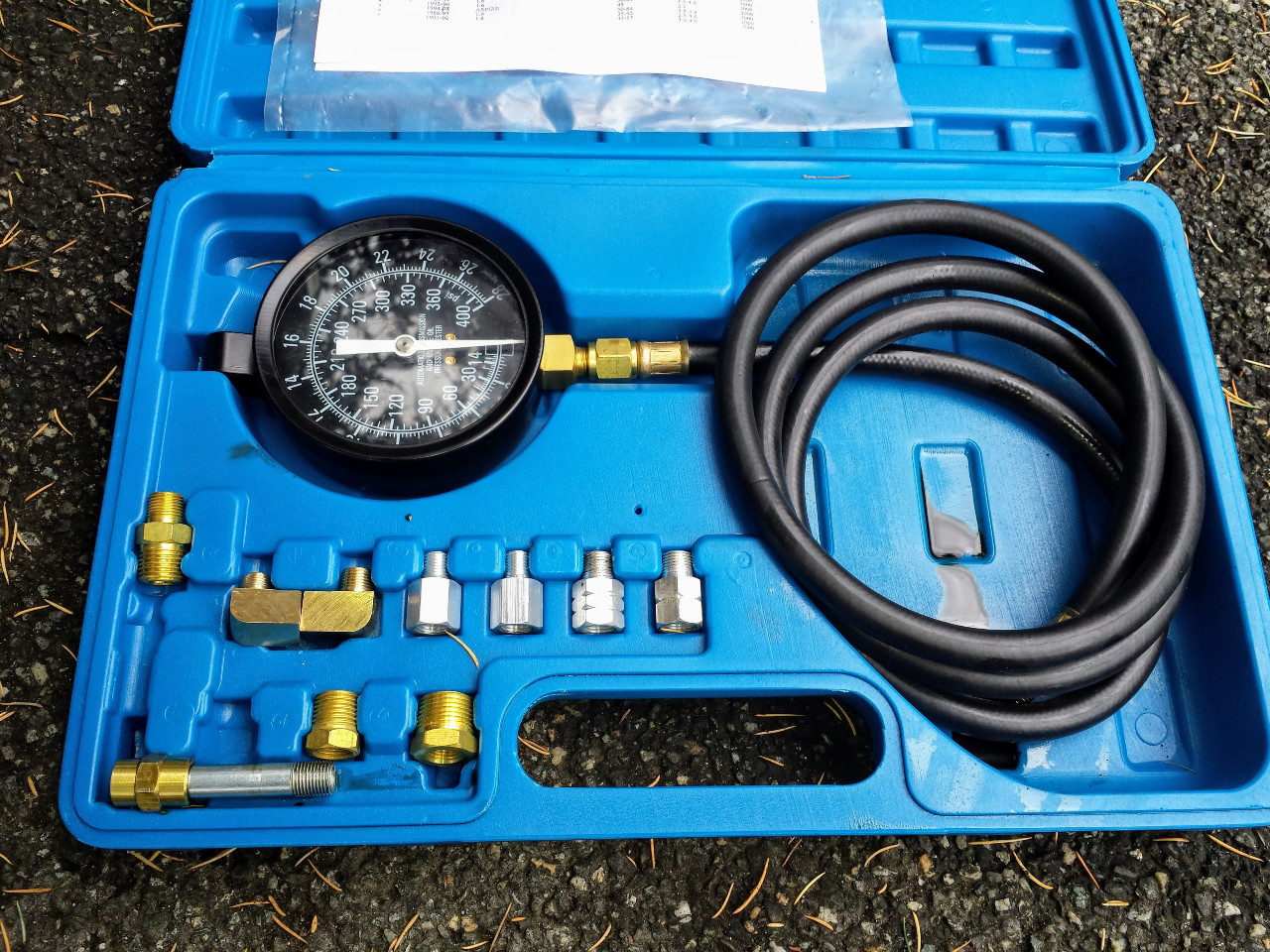 This is the result checking the oil pressure at idle with a warm engine…
Here are some very helpful resources on how to troubleshoot the VW Transporter T3 oil pressure problem:

http://www.vanagain.com/troubleshoot-the-oil-light-and-buzzer/
http://www.van-cafe.com/home/van/page_15_9/oil_pressure_problems.html
http://www.gowesty.com/tech-article-details.php?id=42
http://www.benplace.com/oil_pressure_sender.htm